Click the staff member to read their bio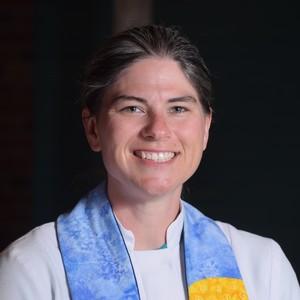 Rev. Rachel McIver Morey
Pastor
Pastor Rachel grew up on a farm in rural Kansas, went to seminary in Washington, DC, and has served or started churches in country, town, suburban and city mission fields. She earned her M.Div at Wesley Theological Seminary and was an inaugural Collegeville Institute Fellow. She is our senior pastor, responsible for worship, pastoral care, administration and outreach. She is also left-handed.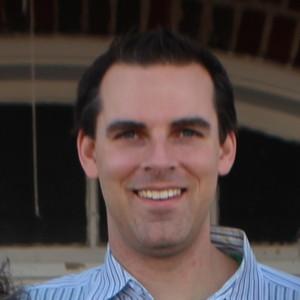 Jerad Morey
Pastor
Pastor Jerad is our bivocational associate pastor who also works in nonprofit management at the Minnesota Council of Churches. He has lived in high desert, mountain forest, and vast cityscapes. He attended graduate school in a religion and peace program at Wesley Theological Seminary and American University. He is our part-time associate pastor, responsible for discipleship systems, welcoming systems and outreach. He is also very tall.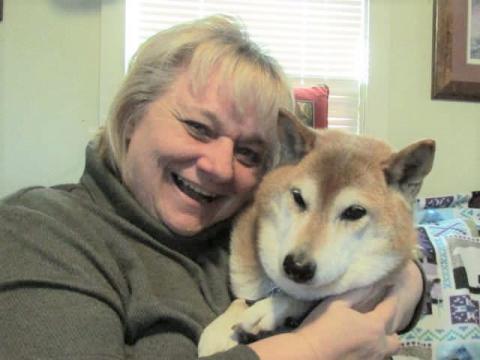 Sandy Vesledahl
Office Administrator
Sandy is a lifelong Northfield person, growing up on a farm south of Northfield and graduating from Northfield High School. She spent several years in the banking industry and also has a very extensive non-profit background. She has been an active volunteer with the Defeat of Jesse James Days celebration since 1983 serving in various positions including General Chairperson of the celebration, secretary, Board Director and currently as the treasurer.  She has a deep love for animals and is very involved in volunteering with the Prairie's Edge Humane Society in Northfield, including fostering dogs. Sandy resides in Northfield with her Shiba Inu dog Fletcher.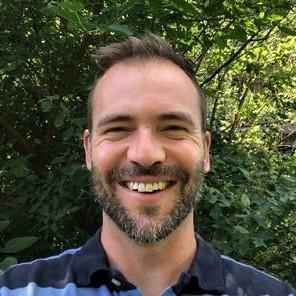 Greg Ennis
Children's Ministry Programming Coordinator
I am so excited to join the team at the Northfield United Methodist Church.  I thought I'd take a moment to share somethings about myself.
I grew up in Northfield and graduated in the class of 1999.  I went to Hamilton College in upstate New York. While I was there, I studied abroad in Ghana for one semester.  After college I participated in the Lutheran Volunteer Corps in Seattle, WA and worked in a homeless shelter.  A few years later I started seminary In Berkeley California at the Pacific Lutheran Theological Seminary.  I met and married my wife, Stephanie, while in seminary.  We spent a year and a half of my seminary time at Luther Seminary in St. Paul after our daughter, Miriel, was born in 2008.  Two years later our son, Theodore, was born.
As a family we have lived in Northfield since 2010.  Since then I have stayed home with my children and worked for two years in youth ministry.  I love to spend time with my family, run, bike, swim, ski, hike, camp play hockey, baseball, soccer and basketball.  I love movies, music, reading and many other activities. 
I am very excited to get to know all all of you and be a part of this this church community.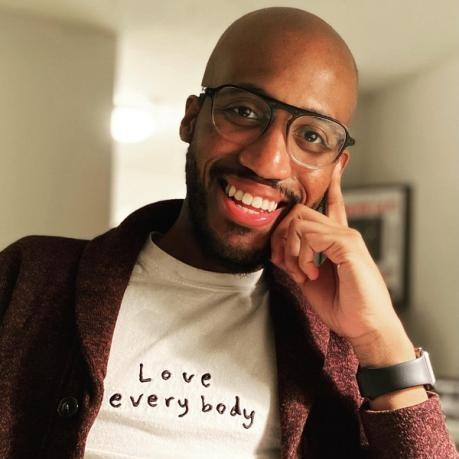 Rev. Todd Campbell, Jr.
Family Ministries Coordinator
Todd was born and raised in Chicago, IL and went to Carleton College. Before returning to the cold tundra, he spent 6 years in warmer climates of North Carolina where he earned his M.Div from Duke Divinity school and served local churches in pastoral care and the health care system as a hospital chaplain. Todd enjoys exploring cultures through food, (He loves to eat!!) biking, and catching up on the latest movies and shows on Netflix.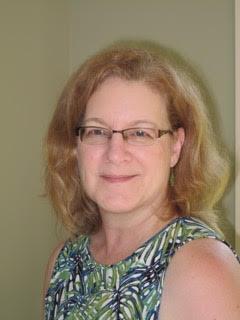 Kathy Szydlo
Bell Director
Kathy grew up in Pennsylvania where she earned a degree in Music Education, met her husband Bill, and picked up her first handbell.  Since 1985 they've lived in Northfield and raised 3 sons.  She's retired from teaching music lessons and a picture framing business, but continues to play clarinet in the CVRO and a woodwind quintet.  
Ruth Kruse
Parish Nurse
A registered nurse, Ruth works closely with our pastors and Care Team to provide loving and compassionate care in support of our congregation's health and well-being.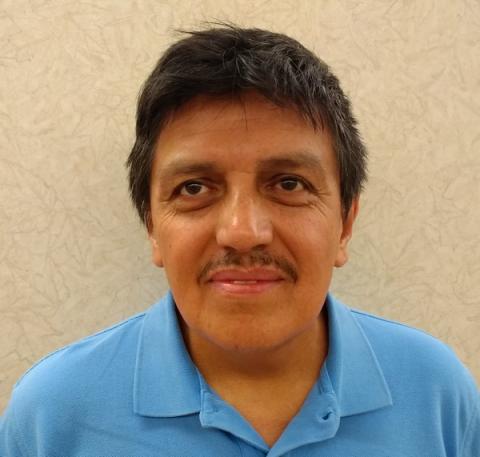 Arturo Rosas Avila
Custodian
Arturo was born and raised in the sunny state of Veracruz, Mexico.  Arturo comes from a family of 12 brothers and sisters. Arturo immigrated to the US in 1998 and moved to a small town in Maple Island, MN.  Arturo and Mimi meet a year later.  Together they have four daughters, ages 23, 18, 14, and 5.  Arturo's family moved to Dundas in 2001.  Arturo's household is buzzing in preparation for their eldest daughter's wedding in January 2023 and their second daughter graduating high school and attending college in 2023.  Arturo enjoys working at NUMC. Arturo's English has improved, and he is speaking more English. It may not be perfect, but he tries hard to communicate and make new friends.  Arturo's hobbies include bonfires, working on his property, and caring for his two dogs, three chickens, and one bird. Arturo is thankful for his job at the Northfield NUMC.